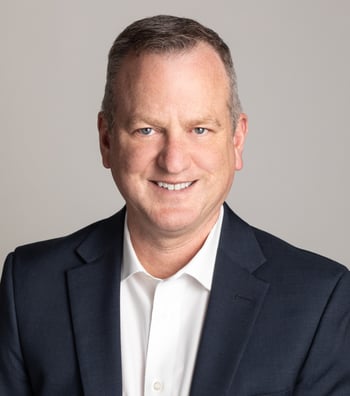 Timothy McNamara, MD, MPH, found his calling during his internal medicine residency. "I began thinking about using my interest in computing and informatics to affect the health of large populations," he recalled.
This interest propelled him into the field of healthcare IT—where he spent 29 years at organizations like the University of Kansas and Allscripts Healthcare Solutions—and eventually led him to Acumen.
Helping nephrologists succeed
Acumen, which is now part of Interwell Health, is the country's most adopted electronic health record specifically designed for nephrologists. It's optimized to help physicians better manage care for their patients and for success in value-based care.
As medical director, McNamara acts as a liaison between the company and the practitioners who use Acumen's Epic Connect platform. More than 2,000 kidney care providers have implemented Acumen Epic Connect, including 65 percent of the Interwell Health network. "My primary responsibility is to help these users succeed in value-based care," he said.
This assistance can take many forms. McNamara works with users to optimize their experience with the system and identifies opportunities to increase the productivity and efficiency of client practices. He also chairs the Acumen Medical Advisory Board, overseeing a group of leading nephrology providers who share guidance and feedback that shape product direction.
Joining Epic's Steering Board
McNamara views his recent election to Epic's Nephrology Steering Board as an extension of this work.
The Nephrology Steering Board is comprised of 13 peer-elected leaders from academic institutions and healthcare organizations across the country. They meet monthly to chart the future of Epic's development and provide recommendations on content, workflow, and strategy.
Amplifying voices and addressing key issues
For McNamara, the board provides a forum to talk about critical issues facing the field of nephrology, like the transition to value-based care. "Value-based care is a key part of what we're trying to support within our instance of Acumen Epic Connect," he explained. "We've done a lot of work to create custom registries and workflows to analyze what's happening within a practice. We have experience there that I think will be relevant to the board."
One topic of particular interest to McNamara is interoperability; he's even in the process of setting up a subcommittee on the subject. "In decades before, electronic records were largely siloed, and the information in them was separated from other organizations and other practices," he said. "There's been sort of a macro-level push—some of that led by federal initiatives, some by private initiatives—for interoperability in electronic health records, to make it easier for providers to access a holistic view of what's happening with patients."
The board also represents a unique opportunity to ensure nephrologists' voices are heard. "Epic is a large company and has a large footprint across the U.S. in all settings—from academic medical centers to smaller hospitals, clinics, and elsewhere," he explained. "This is a chance to bring the voice of nephrologists and folks who care about renal disease to the attention of Epic developers."